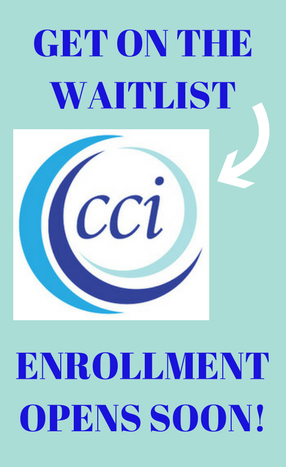 ENROLLMENT FOR CERTIFIED CAREER COACH IS CURRENTLY CLOSED – GET ON THE WAITLIST!

You're tired of being at the whim of the economy or your market as to whether you have clients – or a job?

You're feeling frustrated and exhausted trying to keep up with commuting, working a stressful job, and trying to find time for yourself and your family?

Wants to work fewer hours while earning more money?

Really wants to make a difference in the world but doesn't know where to start?

Knows somewhere inside you that it is possible to have fulfilling work and make good money – if you could just find the right outlet?

A "natural coach" that other people seek out for advice – and you'd love to turn this natural ability into a business?

Wants to increase your income through a new skill that would be highly valued – and well compensated – by enthusiastic clients and customers?
Then you have come to the right place!.
Certified Career Coach Training
Sign up now to save your spot.