ABOUT  CAREER COACH INSTITUTE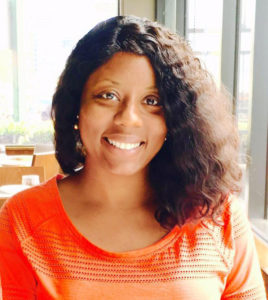 Career Coach Institute was founded by seasoned career professional and certified coach Marcia Bench in January 2001. After 16 years in career development, Bench determined that by adding coaching as a methodology to her existing career development knowledge, she not only got better results with her clients, but could teach others how to do career coaching as well.
Although CCI is one of hundreds of coach training programs currently offered, it is considered the "Harvard" of career coaching since it was the first – and continues to be the leading – school teaching the recession-proof niche of career coaching.
After 19 years of success, Dana Faciane became the new Director and Chief Executive Officer in March 2020.
CCI's students come from all walks of life and more than 50 countries worldwide.  CCI's training is offered by a unique online e-learning method which uses physical textbooks, online quizzes and webinars, and more to provide the training. It trains individuals and groups of employees in career coaching and offers the prestigious Certified Career Coach credential. The virtual format of the training makes it suitable for someone training for a new career while employed, a retiring or retired individual, or a newly graduated college student seeking a home-based fulfilling and financially rewarding business.
Our textbook, Career Coaching: An Insider's Guide, is used worldwide by universities, companies and individuals as the "bible" of career coaching. In person and webinar training is also available for corporate and workforce development groups – contact us for details.
ABOUT MARCIA BENCH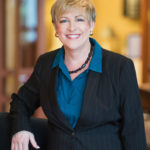 Marcia Bench is the Founder of CCI, as well as being a #1 best selling author, professional speaker, and business coach, with more than 30 years of experience working with coaches and other entrepreneurs. She is recognized worldwide as the leading expert in career coaching, having virtually created the industry in 2001 when she launched Career Coach Institute.
A former attorney, Marcia has authored 27 books including Career Coaching: An Insider's Guide (now in its Third Edition), the Amazon #1 best seller  Become an Inspirational Thought Leader and The Tao of Entrepreneurship.
Marcia is now the CEO of Spiritual Women Entrepreneurs Institute and coaches business owners in growing their business.
ABOUT THE CCI TEAM
CCI prides itself on an outstanding team of professionals to serve its growing community.
CEO Dana Faciane has a deep background in marketing, coaching, and online business.
Student Relations Director Pat Zickefoose, Web Designer Sarah Banfield, and other adjunct support team members ensure an outstanding student experience.

Click here for more details about the industry of career coaching

The 3 Simple Secrets to Using Career Coaching to Make You More Money and Give You More Free Time
Fill in the form below to receive your FREE Report!
Need Help?
We're available to speak and answer your questions
3139 W Holcombe Blvd #A31, Houston, TX 77025