Free Career Coaching Webinar
Attention: professionals in transition, life coaches, career counselors, HR professionals, recruiters, and "natural coaches":

You're invited to attend our FREE webinar…

5 Secrets to Becoming a Highly Paid, Sought-After Professional Career Coach
Dear friend,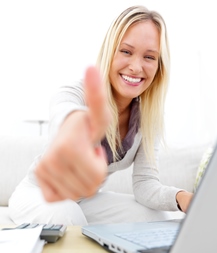 Are you in job transition, or maybe wanting to add a new profit center to your existing business? Career coaching allows you to blow the limits of your income, be incredibly fulfilled, and make a great contribution too!
The job market and strategies to access opportunities are radically changing now…and job seekers need your guidance to find the work they will both love and prosper doing.
I discovered coaching more than 25 years ago after 15 years as a career consultant, author and speaker in the field. Soon afterward, I founded the leading career coach training company in the world, Career Coach Institute.

Career coaching is one of the most rewarding and profitable fields of professional service (and a fabulous niche to add to your life coaching or counseling business too!).  It is the second fastest growing field next to management consulting, and 500% growth is expected in the next two years!  With new professionals expected to make 10 or more career transitions today, they will need career coaches to guide them through these often difficult transitions.
During this introductory session, you will learn:
Who's right for career coaching
How to know if the timing is right to become a career coach
Myths and truths about credentialing (do you really need to be ICF certified?)
Transitioning strategies from corporate j.o.b. to independent career coach
Income potential and traits for successfor career coaches
Key needs and opportunities in the current economy – and how to recession-proof your practice
4 key areas of expertise you need to know – and how to gain them quickly
How to quickly build your career coaching business
How to get started without having a web site
9 criteria for choosing a coach training program
The training you need to be credible and in-demand – whether you have a high school education or a graduate degree
and more!
I hope you can join me – just fill in your info below and you'll get immediate access info (plan to be where you can watch the slides via your computer too). Start a new business with unlimited potential – and watch yourself soar into a new future!
Yes, I want to join you for your free webinar!
The 3 Simple Secrets to Using Career Coaching to Make You More Money and Give You More Free Time
Fill in the form below to receive your FREE Report!
Need Help?
We're available to speak and answer your questions
3139 W Holcombe Blvd #A31, Houston, TX 77025