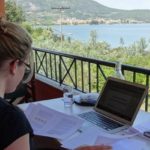 It's easy to keep putting off the decision to actually get trained and certified as a career coach – until "that day" comes when you know you just can't take the job/boss/commute/long hours another day! My day came when my husband announced that he would be retiring 2 years early…and I was relieved that it gave me a chance to find a new focus that would get me...
read more
The 3 Simple Secrets to Using Career Coaching to Make You More Money and Give You More Free Time
Fill in the form below to receive your FREE Report!
Need Help?
We're available to speak and answer your questions
3139 W Holcombe Blvd #A31, Houston, TX 77025