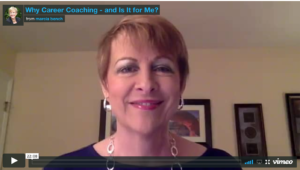 Have you been wondering how to get started as a career coach – or whether it's even the right next step for you?
I prepared a short video for you today that will help you decide.  You can access it here.
On the video, I not only share the 5 key traits for success, but some of the benefits of career coaching that ONLY this niche has.
Watch it today – and share your thoughts on our new Facebook group, Career Coaches with Passion and Purpose here.