Career coaching is the newest skillset and credential to add to Workforce Development services and staff development – find out how we have helped other centers achieve their goals, and how you can too!
Are you…

Struggling to keep staff motivated in the face of budget cuts?

Hoping to find a cutting-edge coaching model to replace or supplement the case management model – one that really works?

Not sure how to comply with Common Measures and other criteria for retaining funding – and maybe even facing a loss of funding due to inadequate results?

Seeking new strategies to serve a more diverse marketplace ranging from welfare to work, to successful executives?
Then the Workforce Development Coach Training and Certification Was Designed Especially for You!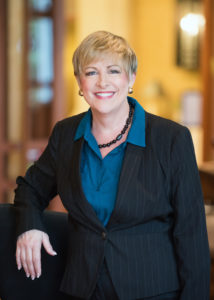 My name is Marcia Bench, and I am a Master Certified Career Coach and the Founder and Director of the most established career coach training school in the world Career Coach Institute. I have personally coached and trained thousands of individuals in their career choice and job search in my 30 years in business. I have grown my coaching businesses (and yes, I have started and grown several) into the mid 6 figures – and you can build a profitable business too, in addition to teaching you the coaching skills and knowledge you need. We have developed our proprietary training materials and certification program to set the standard in the industry – and we have certified hundreds of coaches worldwide!
I have spoken to groups worldwide who share my passion about career coaching…and I know that no matter what your background, dreams or goals, career coaching can help you achieve them.
I will take you by the hand and PERSONALLY walk you through both the mindset and the specific skills of career coaching – including how to structure each session and build your business – that will make working with clients a breeze, without having to be the "expert" in their field or to work hard to have the answers. (The answers will come from them!)
Over the past 30 years, I have pioneered a formula that enables you to become not just another coach, but a trained specialist in one of the most in-demand, recession-proof specialties there is: career coaching! I can't wait to share some of the NEW trends in the industry (including social media) and how they make it even easier for you to make a difference in people's lives! You'll be able to use your natural coaching skills into a profitable business so you can make the difference you long to make. I have literally made millions of dollars using what I'll be sharing with you – and you can too! And we are the ONLY company in the world that is authorized to offer the prestigious Certified Career Coach(tm) designation.
Recent Grad Turns Coaching Into 6-Figure Business Within 12 Months

"Since training with you I quickly turned my coaching specialty into a six figure business within one year. My coaching rates doubled instantly due to my expertise and credibility. Clients appreciate and will pay for coaches who have a proven system that works. As a result, my business more than doubles each year, I've worked with large corporations and receive requests for paid speaking engagements, even authoring my own career book this year as well. Thank you for all of the support and resources you offer, certified coaching classes to how to be an expect speaker and author. Your training is the foundation of my success."
Reasons Why Case Management Doesn't Work – and Coaching Does!
Most OneStop and other workforce center services use a "case management" approach to client services. That model may have been fine when people had one career for life – but now they are facing more than 10 career changes…in an increasingly fast paced job market. A new approach is needed to deal with the new workplace!
Case management, coming from the social services industry, can lead to employees becoming impersonal with their clients, clients being overly dependent on their case manager – and results lagging as a result. That may be happening in your center right now…
Couple that with the fact that the staff in most One Stop centers have a widely varying background – from high school diploma to masters degree in counseling…and service delivery can be uneven when not everyone has a common base of knowledge.
Career coaching originates in business – so it takes a results-oriented, yet personalized approach to serving clients. One of its main advantages is that coaching puts the onus on the client or customer to be proactive in his/her own job search –which frees the career coach to facilitate great results, not "handhold" unmotivated clients!
Here is what one of our client companies recently told us about how powerful coaching was for them:
Training Company Launches Entire New Career Coaching Profit Center
"Marcia, completing Marcia's coach training was one of the best business decisions I've made. Not only did the training prove valuable in the development of a new career services initiative, but it also equipped our coaches to serve over 400 clients with disabilities and/or severe employment challenges. By using this training, my employer was able to offer an entire new revenue stream and client service which now comprises more than 1/3 of our business – and our clients (a difficult group to place) are getting jobs on average in 52 days! Thanks, Marcia, for being a partner in making such a positive impact on the lives of others."
Do you want to begin building a competitive advantage now? Then add a career coaching system designed with your employees in mind which offers the following benefits:
Increased Productivity – A Manchester, Inc.
study in 2001 showed a 7-fold return on investment (ROI) on coaching
Improved Job/Employee Fit – Many employees need objective and ongoing feedback and coaching is the perfect model for this.
Employees who are part of a career development initiative, including coaching,
have a plan for progressing professionally – and you have built-in
succession planning too!
Increased Sales and Profits – The Gallup organization has documented that companies whose employees are "engaged" (well matched to their jobs and enjoying what they do) lead to increases in the most critical bottom-line metrics: sales and profits
Improved Morale – Employees who feel valued will perform better, stay longer and contribute more to the bottom line of the company
Sustained and Enhanced High Performance – Gone are the days when coaches were used only to address performance problems.
Now coaches are used to optimize the high performers by keeping them moving on to new challenges to contribute to the company.
"My experience has been very positive. As an active executive coach, I have found the information to be on target and the discussions to be comprehensive and engaging. I have incorporated information/process several modules into my daily coaching practice and I believe they have helped my effectiveness."
"The self-paced training has been extremely beneficial to our company. We initially sought out career coach certification training to provide several people in our organization with a new credential.
We were pleasantly surprised by the breadth of new knowledge we gained that helped us with both our clients as well as looking at things internally in a more proactive way. The self-paced option gave us an inexpensive, flexible option that has paid big dividends. Thanks again."
"The experience has been both challenging and gratifying. The multilevel enrollment allows for a professional exchange between managers and reports."
Why Choose Workforce Development Coaching?
We are the leading provider of career coach training and certification in the world. For more than 13 years, we have been the outsourced training provider for workforce centers and other companies in such industries as computer training, relocation, health insurance,  government agencies, and utilities, to name a few. Our students span 42 countries, and some of our corporate clients have used us to train their staff in Asia and beyond as well.
Our virtual model, blending the convenience of teleclasses (conference calls) with online interactive tools and resources makes it easy for staff to access the training at the time and  method that works with their schedule and learning style.
Among other benefits of this training are:
We are one of the very few firms who specialize in career coach training and certification
We offer a blended learning approach (teleclass, book, workbook, audio, online, and optional in-person) that can be customized to your company's needs
We incorporate 70 core coaching competencies – and your training also qualifies for National Association of Workforce Development Professionals (NAWDP) certification!
We provide not only instruction in coaching, but two proprietary models your staff can use with clients, as well as downloadable forms that can be customized and used right away
The core program uses a blended learning model, so you and your staff can study when it is convenient for you – online, by teleconference, or including a live training option for kick-off or for final evaluation of content retention (ask us for details)
Your staff can be fully trained and certified within 12-24 weeks, depending on their pace (much sooner than other programs)
If you add additional coaches in the future, they can be trained in same principles
Upon request, monthly student progress reports can be created showing quiz status, final exam scores, etc.
By using us as your "outsourced trainer" in coaching skills, your staff all uses a common approach, models, and conceptsand can help each other hone best practices, building on their common skills
The bottom line: you increase employee satisfaction and "engagement" (to use the Gallup term) and your staff will gain the expertise they need to help customers identify and overcome barriers to employment faster – and with more lasting results.
But don't take my word for it. Listen to what some of our students have said:
"As a director of a training department, I have had the opportunity to experience many training programs as a designer, a participant, and an evaluator. CCI is by far one of the most relevant, organized, creative, convenient, diverse, interesting, and practical programs I have ever been involved in. I use everything I have learned through IBI in my coaching practice."
"It is a learn-by-doing approach that removes the stress and opens the mind to new avenues of service delivery."
"If you satisfy their deep wants, employees become more cognitively and emotionally engaged and will perform better. And this is so across national and corporate cultures, in all occupations, regardless of rates of pay, because the underlying needs are universal."
This Training is Perfect for You if You Are…
A Program Manager or Training Manager seeking a coaching model that works for your center – or a group of locations or centers, since much of our training is virtual – that you can adopt to create cohesion, confidence and community among your employees
A case manager, job developer or career counselor who wants to enhance his/her skills and learn cutting edge communication tools to help you work better with your clients
A trainer looking for a program designed to specifically meet the needs of your company
A Workforce Board member looking for a model of communication that will benefit everyone in your sphere of influence and not just those in more traditional case manager or counseling roles
Your Time is Valuable – We've Made Sure Not a Moment is Wasted
Not only have we created training packages and materials specifically with you in mind but we can also customize any of our programs to meet your unique needs!
What Your Staff Will Learn:
We know from experience that there are four primary areas you must master if you are to become a skilled career coach.
The Practice of Career Coaching: First, you need to understand the industry of coaching, and career coaching in particular. And that includes the ethics of coaching — all of this is covered in the program.
Authentic Vocation Model of Career Design: Next, you need to have a template to use with clients to help them design a job and/or career that will be both fulfilling and financially rewarding.
We help you understand and learn to use the 8-part Authentic Vocation™ Model of Career Development. It not only helps the client with his/her job choice, but with his/her overall purpose in life. The model has been proven over 20 years and is highly effective with all types of career coaching clients — especially those in midlife or mid-career!
QuantumShift! Coaching: Now that you know the elements of an ideal job or career, how do you facilitate the client's discovery of it? That's where our trademarked QuantumShift!™ Coaching comes in. Incorporating all 70 of the core coaching competencies (the coaching "gold standard"), you learn a simple — but not necessarily easy! — 3-step model and the 3 levels of coaching that are available. Powerful questions, listening techniques, feedback, modeling, keeping clients accountable while being supportive, and more are included.
Job Search Mechanics: And finally, you discover how to coach clients on all aspects of their job search. From resumes to networking, interviewing skills to negotiating, and what proportion of unpublished vs. published job leads the client should use — you learn it all here. Whether your client is seeking to enhance his/her fulfillment within the organization or transitioning elsewhere, these tips will be invaluable.
Here's what has been said about the text used in the program:
"Marcia Bench is a voice of discipline, reason, and above all else, integrity. Read this book if you are seeking the right questions to ask yourself and others!"
I'm very impressed with the quality of the work you've done. Fantastic job! I would be glad to…, based on the quality of your book, recommend people to attend your training program for career coaching. This book represents the exact kind of solid work we need in this field. Here's to raising the bar!"
"If you could buy only one coaching book, this practical gem should be it. One of those rare books that beckons coaches to read it not just cover to cover but over and over."
Once we determine the best training options for your organization or area, we will schedule either a live half-day launch training or a teleconference orientation session. Shortly after we confirm our arrangements, your staff members will each receive our Career Coaching  Success System Kit including our textbook, Career Coaching: An Insider's Guide, study guide, Audio Lectures on CD's and Coaching Demonstrations on CD's, and bonuses, within 5-7 business days. Simultaneously, they will receive New Student Welcome Instructions by email and access to our Virtual Learning Community through your corporate license.
After an orientation session, your staff will begin reading Marcia's text, completing the exercises in the corresponding workbook (customized for internal coaches) and taking a quiz on each of the 26 chapters online (with immediate results given!).
Career Coaching Webinars are recorded and available online for added convenience. Each class will discuss critical career coaching competencies and tools and will have a chance, during the final 30 minutes each week, to hone their coaching skills in real-time practice coaching sessions.
Once you have listened to the 12 webinars (some will be done in tandem, e.g., modules 1 and 3 simultaneously) and completed the 26 online quizzes, you will be given access to our Final Exam (60 to 90 minutes, done online) and must pass with a score of at least 75% to be certified.
We also require that your staff pair up and do practice coaching each other for 12 sessions during their training to get additional opportunities to experience the coaching process.
The final requirement for certification is practice coaching with clients. A total of 12 hours of documented coaching practice with at least two different clients (including feedback forms from clients) must be submitted with the Certification Application to become certified as a Certified Career Coach.
An optional "The Apprentice – Career Coaching Edition" live half- or full-day training can  also be provided at least halfway through the staff's training upon request to test comprehension in a live group setting. (At least 50 staff required.)
And at any time you can review your staff's progress online with our administrative area!
"It is really effective to see various coaching styles worked out in front of you."
"Career Coach Institute's training has been both enlightening and practical. The rich content is surpassed only by its delivery. I learned 'state of the art' techniques and highly recommend it to beginners as well as experienced coaches!"
Often, our clients find that they want to train different levels of staff at different degrees of skills. We can help with that too! Consider these case studies:
Case Study #1: Computer training firm wanted to add career coaching to their offerings. They wanted everyone that touched their customers and prospects to be aligned with the career coaching approach, so they purchased our career coach training for their Training Manager and the Home Study version training for all sales representatives and the company president. This unit of their business has grown 300% over the past 2 years and is now 50-60% of their revenues, and job placement time has been slashed by more than half by using career coaching along with computer skills training.
Case Study #2: Canadian governmental agency wanted to improve morale and assist staff in accessing internal promotional and cross-training opportunities. They approached us to train their coaches and come on site to assist with the launch of the program. We trained their career counselors in coaching skills and they obtained their coaching credential. We came on site to make a presentation on the career coaching approach at the launch of their internal coaching program, which continues to be successful.
Case Study #3: Relocation firm wanted faster results placing spouses of relocated workers in new jobs. Their training manager quickly completed our home study program to determine it was a fit and then engaged us to train the Career Managers. Each quarter, this company continues to use us to train 10-15 staff, constantly strengthening their ability to effectively serve their global clients.
Case Study #4: Forward-thinking workforce development organization chose IBI as its training provider of choice to augment career professionals' skills with career coaching. Goal was to get faster and more lasting results with a difficult client base: individuals coming off welfare, the disabled, and other disadvantaged clients. We trained 120 of their staff over a year's time using both our online resources, teleclasses, and the on-site Apprentice training. They chose our Certified Workforce Development Coach™ credential. Their staff is now more motivated in providing their services and placement levels have improved.
Whatever your situation or desired goals that can be served by career coaching, we would be delighted to set up a Strategy Session to discuss your needs and, if desired, prepare a proposal of the options of how our services can meet your needs.
Upon completing our training, your internal staff will:
Know how to use coaching skills to maximize performance

Be more motivated as they use their newly gained coaching skills to facilitate career satisfaction in other staff members
Become a respected catalyst in achieving group and individual goals
Be recognized as a valuable contributor to revenue and profit margins across the enterprise or within a division or small business
Influence the organization's continuous improvement and quality models
Enjoy a vital role in motivating team members to an exceptional level of personal and group performance
Become an integral factor in helping the organization achieve its organizational development metrics and workflow systems
Be a "strategic partner" with the management in the organization
And… achieve a level of personal excitement and professional job satisfaction that only comes from helping people to perform at new levels of confidence and achievement.
Career Coaching yields wonderful benefits for the customers or clients, too!
A recent study of 100 executives from Fortune 1000 companies found that providing coaching to their executives led to improvements in productivity, quality, organizational strength, customer service, and shareholder value.
They received fewer customer complaints, and were more likely to retain executives and other employees who had been coached.
How would you like your employees to work better, be more productive, stay longer, and contribute to the overall health and wealth of your company…starting now?
Implementing coaching into your organization with many programs requires expensive on-site trainers, time away from work, and often travel to an off-site location. With our Certified Workforce Development Coach Program – developed just for One Stop and other workforce center staff – your staff can learn coaching at their desk, on a flexible schedule, in small "modules" that are easily understood and applied.And they will have their learning reinforced throughout the training as one module builds on the other. If you've been looking for a quicker, more affordable, and more flexible coach training option, then you won't want to miss this opportunity.
What Does Your Program Cost?
Individual tuition for our training is usually a minimum, of $2497 for non-workforce development staff. However, if you or a group of your staff are currently employed in a workforce development center (One Stop, etc.), you can enroll to become a career coach for a $500 discount or $1997. When you train more than 5 of your staff at once, we will give you discounted rates. Although each company's training program is customized and proposed for your needs, these are the standard discounts:
5 or less staff/students enrolled at once: full price tuition
6-10 is 10% off full tuition
11-25 is 15% off full tuition
26-50 is 20% off full tuition
51-75 is 30% off full tuition
76-100 is 40% off full tuition
Over 100 is 50% off full tuition
Each student gets 6 months of access to our Student Only Virtual Learning Community free, and after that pays just $9.97 per month for ongoing access. (Most students finish the training in 3-6 months.)
Contact us today to find out how Inspired Business Institute can help you reach your company goals. Don't miss out on this great opportunity. Remember, you can start training for your staff immediately and be on your way to better productivity, improved morale, and increased bottom line.
We look forward to sharing the course with you!
To your success,

Questions? Email us!
Call us at: 503-308-8179
The 3 Simple Secrets to Using Career Coaching to Make You More Money and Give You More Free Time
Fill in the form below to receive your FREE Report!
Need Help?
We're available to speak and answer your questions
3139 W Holcombe Blvd #A31, Houston, TX 77025