Yes, I'm Ready to Start My Journey to Becoming a Certified Career Coach and Claiming my Freedom and Fulfillment!
I understand I'm going to get your full home study course and all course materials for your Career Coach Training where I'll learn your career coaching models and coaching strategies, including: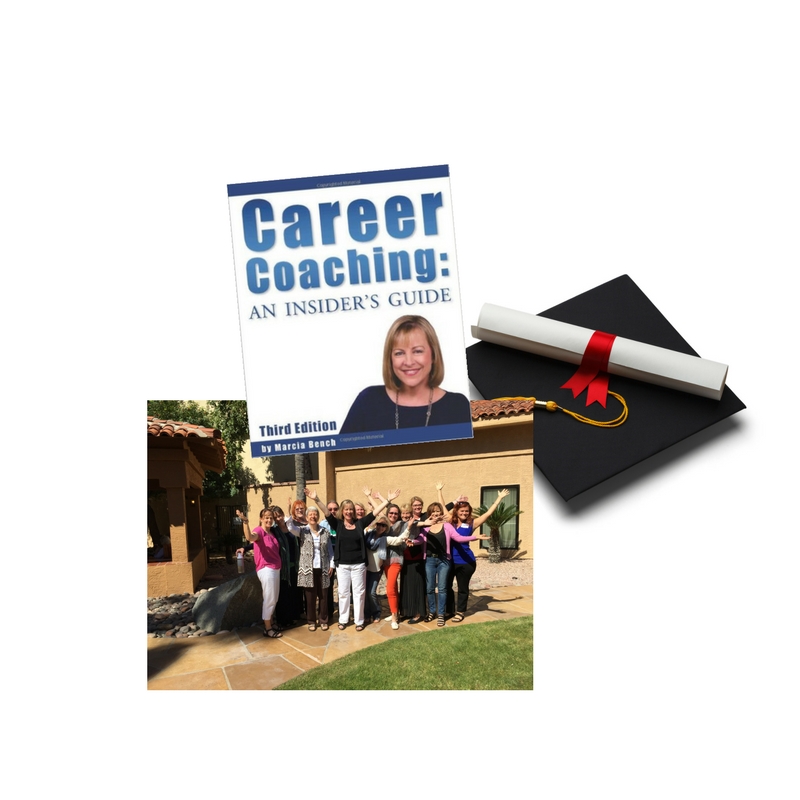 -12 1.5-hour on demand Certified Career Coach training sessions   $3600
-12 Implementation Guides  $ 197
-Your Coaching Brand: 5 modules of training in
branding and sales   $ 997
-Your personal Career Coaching text and study guide  $ 125
-Discover Your Life's Purpose Audio Program   $  97
-Marcia's Million Dollar Resource List  $  97
-More than 30 customizable forms in the Career Coaches Toolbox $497
-Private Facebook group and ongoing support  priceless!
TOTAL VALUE:      $5610
You pay just $1997!
And I know I'm protected by your "Become a Coach" Guarantee.
 Choose Your Payment Option
Option 1 (Best Deal) – Full Pay- One payment just $2997

$1997

(plus shipping):
Option 2 – 3 monthly payments of $680
 Option 3 – 6 monthly payments of $350
Rest easy – your order will be processed on secure servers.
We look forward to sharing the course with you!
To your success,
Dana and the CCI staff
Questions? Email us!
Call us at: 503-308-8179
Your privacy is important to us – we will never share your personal information with anyone!

Legal Disclaimer: Every effort has been made to accurately represent our product and its potential. Any claims made of actual earnings or examples of actual results can be verified upon request. The testimonials and examples used are exceptional results, don't apply to the average purchaser and are not intended to represent or guarantee that anyone will achieve the same or similar results. Each individual's success depends on his or her background, dedication, desire and motivation. As with any business endeavor, there is an inherent risk of loss of capital and there is no guarantee that you will earn any money.
REFUND POLICY
Your satisfaction with your Coach Certification Program training, Product and Service is important to us. Yet, because of the extensive time, effort, preparation and care that goes into creating and/or providing our Coach Certification Program training, Products and Services, you acknowledge that we do not offer refunds of Coach Certification Program training for any portion of your payment (including Application Fees) for any of our Coach Certification Program trainings, Products, and Services.
Still Undecided?
Our staff are happy to answer any question about the training and we'll help you decide if it's right for you.

The 3 Simple Secrets to Using Career Coaching to Make You More Money and Give You More Free Time
Fill in the form below to receive your FREE Report!
Need Help?
We're available to speak and answer your questions
3139 W Holcombe Blvd #A31, Houston, TX 77025