ARE YOU READY TO BECOME A HIGHLY PAID, PROFESSIONAL CAREER COACH?
Welcome to the "Harvard" of career coach training – we invented the industry in 2001 and now have students and graduates in more than 50 countries worldwide!
We not only train you in career coaching…but help you build a profit-producing coaching business too!
If you are:
~a manager, executive, professional or entrepreneur seeking a new business opportunity or stage in your professional journey,
~a recruiter wanting to serve your candidates as well as you serve the companies in which you place them,
~an HR professional wanting to add to your skillset – and eventually go out on your own,
~a life coach looking for more reliable, in-demand services and the ability to charge higher fees
Then you're in the right place…and you're going to love this training!
HERE'S WHAT YOU GET IN THIS INCREDIBLE PROGRAM!
Comprehensive on-demand Certified Career Coach training – 12 90-minute modules that train you in all four key capabilities required to be a successful career coach: 1) the industry/ethics, 2) our proprietary Authentic Vocation™ career design process, 3) QuantumShift!™ coaching skills, and 4) the entire Job Search Mechanics from job search action plan to resumes, interviewing, LinkedIn, negotiation and more. See full details here. ($3000 value)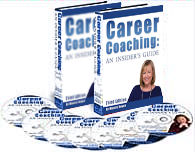 More than 30 customizable forms and templates in the Career Coaches' Toolbox that you can plug-and-play and use. Just insert your contact info and you're good to go! ($1000 value)
408-page textbook, Career Coaching: An Insider's Guide, and companion Study Guide, which will soon be dog-eared volumes in your career coaching library AND will be your required reading during the program. ($100 value)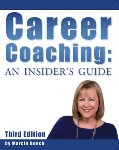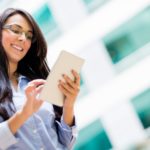 Access to the training portal 24/7 – All of your training videos, note-taking guides, Career Coaches Toolbox, certification forms and more are inside the CCI Virtual Learning Community.  You get full access once you enroll! (priceless!)
Marcia's Entire Business Building System, the Conscious Client Attraction Blueprint – this system, based on her latest book (which you also receive), Conscious Client Attraction, helps you clarify your own purpose, niche, offer, pricing, marketing strategy, brand, and more – including an easy-to-follow structure for your conversations to enroll clients, growth strategy, client service and more! You even discover how your business growth is tied to your soul's evolution and your chakras – and how to ensure you are emitting a positive signal to your new clients.  See full details here. You get full access upon enrollment! ($5000 value)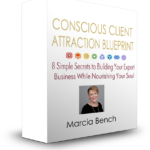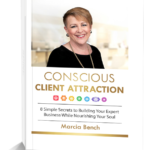 Your personally signed copy of Marcia's book, Conscious Client Attraction: 8 Simple Secrets to Building Your Expert Business While Nourishing Your Soul (2018).  You'll refer back to this again and again in the future! ($50 value)
Monthly Q&A call with Marcia – for the next 6 months, Marcia will meet with you as a group on zoom to answer questions, oversee practice coaching, give you feedback on your business ideas, and more!  ($3000 value)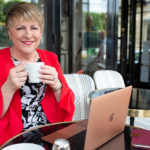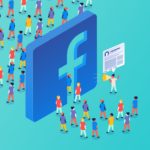 International community of students and graduates – your new "family" of colleagues! – via our students-only Facebook group. (priceless!)
Recent Grad Turns Coaching Into 6-Figure Business Within 12 Months

"Since training with you I quickly turned my coaching specialty into a six figure business within one year. My coaching rates doubled instantly due to my expertise and credibility. Clients appreciate and will pay for coaches who have a proven system that works. As a result, my business more than doubles each year, I've worked with large corporations and receive requests for paid speaking engagements, even authoring my own career book this year as well. Thank you for all of the support and resources you offer, certified coaching classes to how to be an expect speaker and author. Your training is the foundation of my success."
"Working with Marcia was the single best investment I made this year. I closed three clients at higher fees than I have ever charged, bringing in more than $59,500 of business in just a few weeks! I am now on track to TRIPLE my income this year, and on my way to my goal to start a private health facility for children to manage and overcome anxiety-related illnesses, thanks to Marcia's masterful coaching."
"As a career coach, my fees today are practically on par with my retainer search fees. But more importantly, this new experience has opened my mind to new possibilities, and inspired in me a passion to write and speak about what I've learned."
Trainer/Consultant Grows Business 30% Per Year With Coaching
"Career coaching, whether for performance or professional growth—especially inside organizations—is truly the 'new training.' "Career management" is an increasingly important topic for individuals, and as workplace loyalty decreases, the need for career coaching increases. My individual coaching work has grown by at least 30% each year as career resilience continues to be the only "job security" in today's economy. Creating work I love, and helping clients do the same is a remarkable way to live my purpose!"
This unique program provides training + mentoring in literally EVERY area you need to become a successful career coach – with available support throughout your journey.
Our goal is for you to have paying clients before you're even halfway through the program, – IF you put the principles to work!
What We Stand For
Comprehensive training proven over nearly 20 years of success

Career management, not just "the next job" for your clients

Purpose first! Life purpose lends meaning to everything else you and your clients do.

Practical systems that work – no fluff or theory here! Just practical skills, strategies and tools that will help you get into practice quickly.

Start from where you are – we'll help you reach the next step in your dreams!

Life balance – commit to keeping family and spirituality first, work second, and we'll help you implement systems to experience it.
Invest in the Certified Career Coach PLUS Business Building Training Today! 
Just $700/month for Six Months!
Comprehensive on-demand training – 12 modules on all aspects of career coaching

More than 30 customizable forms and templates – the Career Coaches' Toolbox

408–page textbook, Career Coaching: An Insider's Guide and companion study guide

Access to the Virtual Learning Community training portal 24/7

Marcia's Entire Business Building System, the Conscious Client Attraction Blueprint

Your personally signed copy of Marcia's new book, Conscious Client Attraction

6 Monthly Q&A calls with Marcia

Private Facebook forum – where every question is answered by Marcia and our team, along with insight from your fellow members
TOTAL VALUE: $12,150
You can also pay-in-full and receive a 10% discount!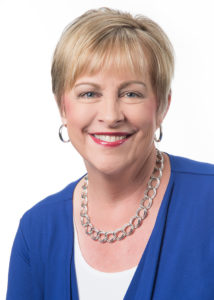 CCI's Founder & Director – Your instructor and developer of the CCI curriculum is Marcia Bench, the creator of career coaching and author of the leading textbook on career coaching, Career Coaching: An Insider's Guide, now in its third edition.Marcia has previously served as Senior Vice President in a leading career management firm, hiring and overseeing a team of consultants while maintaining her own executive case load of 100 clients per year.  A former lawyer, Marcia became a certified coach in 1999 and continues to be a leader in the career development and coaching industries.
She launched Career Coach Institute in 2001 and has grown it to serve students in more than 50 countries.  
Your privacy is important to us – we will never share your personal information with anyone!

Legal Disclaimer: Every effort has been made to accurately represent our product and its potential. Any claims made of actual earnings or examples of actual results can be verified upon request. The testimonials and examples used are exceptional results, don't apply to the average purchaser and are not intended to represent or guarantee that anyone will achieve the same or similar results. Each individual's success depends on his or her background, dedication, desire and motivation. As with any business endeavor, there is an inherent risk of loss of capital and there is no guarantee that you will earn any money.
REFUND POLICY
We stand behind our programs! If you are dissatisfied with any of our products within 30 days of purchase, you may return the product for a full refund. If you enroll in a coach training program and wish to withdraw for any reason, you must return all materials received and delete any electronic documents from your computer. Refunds may only be made (1) within the first 30 days after enrollment and purchase, (2) upon written request for refund delivered by mail or email to our office address, and (3) provided the training materials and any other products returned are in resellable condition when returned. No refunds will be made after 30 days.
Still Undecided?
Our staff are happy to answer any question about the training and we'll help you decide if it's right for you.

The 3 Simple Secrets to Using Career Coaching to Make You More Money and Give You More Free Time
Fill in the form below to receive your FREE Report!
Need Help?
We're available to speak and answer your questions
3139 W Holcombe Blvd #A31, Houston, TX 77025