Give Me Just a Few Weeks…and You'll Master the Art and Skills of Being a Career Coach, Attracting Your First 10 Clients, and Living the Life/Earning the Income of Your Dreams – Working from Home or From Anywhere!
Does this sound like you?

You're tired of being at the whim of the economy or your market as to whether you have clients – or a job?

You're feeling frustrated and exhausted trying to keep up with commuting, working a stressful job, and trying to find time for yourself and your family?

Wants to work fewer hours while earning more money?

Really wants to make a difference in the world but doesn't know where to start?

Knows somewhere inside you that it is possible to have fulfilling work and make good money – if you could just find the right outlet?

A "natural coach" that other people seek out for advice – and you'd love to turn this natural ability into a business?

Wants to increase your income through a new skill that would be highly valued – and well compensated – by enthusiastic clients and customers?
Then you have come to the right place!
What Will I Learn by Attending Your Training?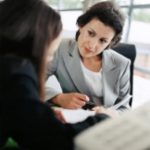 By joining me for this update to our time-tested approach to career coaching – which we have used to train thousands of students from more than 42 countries around the world over the past 15 years – you will learn:
what career coaching is – and how it is different from career counseling, consulting and other similar specialties
the 3 key components of every coaching session
how to bring structure to your coaching and still have room for your uniqueness
our trademarked "Authentic Vocation" approach to designing one's ideal career – these 8 components alone will delight your clients and make your coaching so much easier!
our proprietary "QuantumShift! Coaching" model – learn it now in just a few hours, and continue to hone and refine your skills for life!
how to use Linkedin and other social media as power tools to help your clients succeed in any market
how to custom design a Job Search Action Plan for your clients – and leverage their strengths in their search
what a good resume includes, online or offline – and how to use resume writers in your business
how to coach clients to effectively interview, network and negotiate their compensation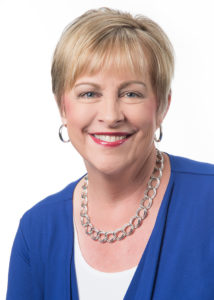 Your instructor is the creator of career coaching and author of the leading textbook on career coaching, Career Coaching: An Insider's Guide, Marcia Bench.  As the Founder and Director of CCI, she has blended her more than 20 years of experience as an executive career coach, manager of career consulting teams, and lifelong learning as well as multiple coaching certifications to provide you with the highest quality learning in the industry.
She has been speaking, training, writing and coaching since founding her first business in 1986, and is a frequent media guest about career coaching, the coaching industry and entrepreneurship.
She makes learning practical and easy to apply, teaching in multiple learning styles and relating to clients and students in our more than 45 countries represented in the student body.
Recent Grad Turns Coaching Into 6-Figure Business Within 12 Months

"Since training with you I quickly turned my coaching specialty into a six figure business within one year. My coaching rates doubled instantly due to my expertise and credibility. Clients appreciate and will pay for coaches who have a proven system that works. As a result, my business more than doubles each year, I've worked with large corporations and receive requests for paid speaking engagements, even authoring my own career book this year as well. Thank you for all of the support and resources you offer, certified coaching classes to how to be an expect speaker and author. Your training is the foundation of my success."
Imagine Your Life as a Career Coach…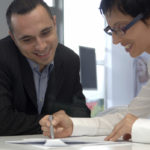 Most people work in jobs they don't enjoy, don't make enough money – or in these times, don't have a job at all. In just a few months, you could be making a great living helping them.
Picture this:
Instead of this: working a grueling 40-hour week, with two weeks' vacation, a boss you don't like, a limited salary (and no prospects for increases any time soon), suffering through a commute to work in traffic each day, and having to "dress for success,"
You could instead be: your own boss (!), working from a home office, two to three days a week, setting your own hours, choosing your clients, taking off as much time as you wish, realizing an hourly billable rate of $200/hour or more, and if you decided to take the family to the beach or the mall or the park in the middle of the day or week, you could do so (and no one would need to approve it!). You would have the freedom to travel, live where you want, and spend more time with your loved ones (and with yourself too). It's also very rewarding to see people find the work they love…and begin contributing in a bigger way too.
And it's not as hard as you think to learn! Just keep reading, and we're going to show you how to learn the skills you need to demystify the coaching landscape, help people find and grow in a job they LOVE, master marketing and client engagement, and more. Then you have come to the right place!
Our industry-leading course is based on the widely used textbook written by our founder, Career Coaching: An Insider's Guide.  Known as the "bible" of career coaching, this guidebook is designed to help you learn how to become a successful career coach by mastering the 4 critical areas of expertise required in career coaching: 1) the industry and ethics of career coaching, 2) the Authentic Vocation model of career design, 3) QuantumShift! Coaching skills, and 4) Job Search Mechanics – covering all aspects of the changing, complex job market. The book features coaching examples, dozens of powerful coaching questions, career coaching tips and traps, and a Career Coach's Toolbox containing more than 30 worksheets, exercises, and forms to use with clients and help you build a successful practice.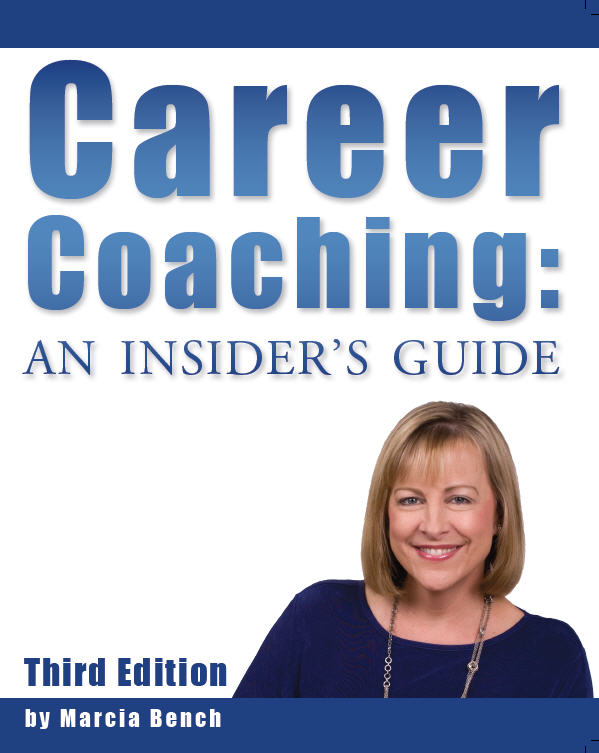 In this easy-to-read and practical book, you will learn:
why now is an ideal time to become a career coach
what career coaching is and how it differs from similar services
the 8 critical elements of career design blending passion and pocketbook
how to help clients discover their Authentic Vocation ™
how to use personal branding, the internet, blogs and more to find the perfect job
a simple 3-part coaching model, and 3 levels, that you can use in every coaching session
how to help clients meet or exceed their job search goals
the key mindset shift that most job seekers don't make
how to strategically mix published and unpublished job market strategies in the job search
resume tips that make the critical difference between a "yes" and "no" response
interviewing strategies that lead to better offers
3 ways to defer the discussion of salary in an interview
how to negotiate from 20 to 100 percent more than is offered
See a detailed schedule of our curriculum We also include 5 ground-breaking modules in our Your Coaching Brand business building course that will help you package your services, create your own unique niche, and market to and enroll clients into your business.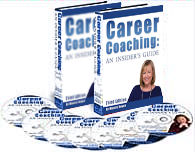 When you enroll, you will be given immediate access to our member/student area, so you can enroll today, begin your learning today!  You will watch 12 90-minute webinars with our founder, based on the content of our renowned textbook described above.  Your Career Coaching Success System kit will be shipped to you, containing the physical materials you need to complete your training. As you go through the webinars, you will read the textbook chapters, do the exercises in the study guide, and download the desired tools from the dozens provided in the Career Coaching Toolbox. After each webinar you will complete a feedback form and the quizzes related to that module.  Upon completion of all 12, you will request admission to our online Final Exam, which you must pass with a score of 75 percent. Then – or sooner if you wish! – you will begin practice coaching with several clients to apply what you learn.  When you accumulate 50 hours of practice coaching (paid or unpaid), you then complete the Certification Requirements below. So you can see that the format is flexible to your schedule – you can do it as fast or as slow as you wish within the allotted 13 months. ​And you don't have to wait to complete your practice coaching to start charging for your services!  Start offering these needed services, and earning money as a career coach, as soon as after module 3 of the training.
Here are the Facts About The Profession of Career Coaching

Coaching is a fairly new industry as industries go…it began in 1989. And we were the first to apply it to career in 2001. So you are getting in on the ground floor of a HUGE opportunity! Here are some facts you will want to know:
Facts about coaching:
Coaching is now a $1.5 billion industry
Coaching has been rated one of the top ten home-based home-based businesses to start by national business magazines
People who use a career coach get jobs 15 to 46 percent faster than those that do not, according to Lee Hecht, Harrison
Coaching is the second fastest growing profession next to management consulting
Facts about today's workers (career coaches' clients):
Most people change careers 10-14 times during their lifetime
The average job lasts just 2 to 3 years
The corporation as we know it will not exist in 10 years (Tom Peters)
The average worker today holds nearly 10 jobs before age 36 (US Dept. of Labor)
Given these facts, you can see why career coaches are in such demand – and there is a virtually unlimited market of dissatisfied, displaced and retiring workers. You can learn the skills and knowledge you need to be a successful career coach in just a few months.
"Working with Marcia was the single best investment I made this year. I closed three clients at higher fees than I have ever charged, bringing in more than $59,500 of business in just a few weeks! I am now on track to TRIPLE my income this year, and on my way to my goal to start a private health facility for children to manage and overcome anxiety-related illnesses, thanks to Marcia's masterful coaching."

The very first qualification to be a career coach is that you have a sincere desire to help others. Whether you seek to apply coaching within your company or form your own business, it is about helping people realize their dreams – and transcend barriers. It takes a heart-felt commitment to do this!
There are no official prerequisites to be a successful career coach. Our students span many personality types, industries, backgrounds and locations. But most of our students come from one of 5 groups:
Frustrated, burned out or dissatisfied managers, professionals and executives in a wide ranges of industries, from finance to manufacturing, high tech, medical devices, utilities, health care, and more
Life coaches and executive coaches that want more in-depth training in how to coach people about career and work issues
Career counselors that want to update their skills or add coaching to existing offerings
Trainers, authors, consultants and speakers that desire to use coaching as a follow-on service to help attendees and readers implement the principles they teach
Recruiters and executive search professionals that want a profit stream to carry them through economic downturns (since career coaching is recession-proof, it perfectly fits this need)
You will need to possess three types of traits to be successful as a career coach:
Excellent ability to communicate. You must be able to listen well, build rapport, and observe strengths and obstacles in clients, and be able to communicate in a positive yet firm way.
The entrepreneurial personality (assuming you are seeking to start or expand your own business). This includes being achievement oriented, able to work independently and be self-directed, and to follow through on your goals – even when it gets challenging!
Business management skills such as the key elements of a web site, marketing principles, bookkeeping basics for entrepreneurs, sales, finance, business and strategic planning, and the like. (These can be learned through some of our bonus training too.)
Successful career coaches have gained expertise and adopted habits you will need to cultivate to recreate their success yourself. You'll learn them in this training!
What I knew most about was career and employment, which led me to the Career Coach Institute. There I found a program that was not only specific to my interests, but was highly professional and extremely well organized with an over-abundance of resources that would transform my world and how I do business. Over a period of six months, I developed skills I had never utilized before during my entire career. It gave me a whole new perspective on the process of selection –and allowed me to get business and income I would not have otherwise had: coaching candidates! More than just a headhunter, I became an ally to my clients in determining best fit, and was frequently engaged in coaching employees out of situations they should have never been put into. As a career coach, my fees today are practically on par with my retainer search fees. But more importantly, this new experience has opened my mind to new possibilities, and inspired in me a passion to write and speak about what I've learned.
So How Do I Get Certified?
Here are the steps to becoming a Certified Career Coach:
Listen to (or attend live, if available) the entire training (see curriculum here)
Read the chapters in the Career Coaching: An Insider's Guide textbook you will get access to
Complete the quizzes for each chapter
Practice coaching with at least 5 different clients for a total of 50 hours, and have them complete the Coaching Client Evaluation form (found in the Virtual Learning Community)
Take the Final Exam online
Submit your application, along with the certification fee, via email to our staff.
We will send you a frameable certificate for your wall, and a logo to use on your web sites and marketing materials.
Your certification is valid for 3 years, and is then renewable when you submit 30 hours of Continuing Education Credit.
Help in Building Your Business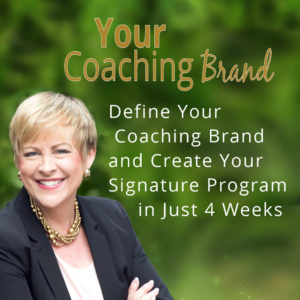 In our business building modules – included with your program – entitled Your Coaching Brand, you will learn how to:
Define your coaching services and life purpose
Know who your ideal clients are – and how to reach them
Choose a coaching niche that will be lucrative for you that is looking for what you want to offer
Create a Signature System that will distinguish you from the other coaches in the marketplace
Offer your services through premium priced packages (the fastest way to grow – and it gets you the best quality clients too!)
Enroll clients easily using our proven roadmap for the enrollment conversation
"Become a Coach" Guarantee

We Personally Guarantee Your Satisfaction! I want you to feel very comfortable making the decision to join our "Certified Career Coach" training. And after more than 12 years training students, we know that you absolutely will have all you need to master the skills of career coaching once you complete the training. So attend as my guest through the close of the third week's session, and if you don't feel like you've gotten everything we promised and more, just return your materials and we'll give you your money back!I know how fulfilling it is when you make a difference in people's lives every day through your work with them AND you make a great living too. So rest assured…we know what it takes to be a comprehensively trained and fully prepared coach…and you will get ALL of these tools in our course (even customizable forms that will make your startup that much easier!). I personally invite you to join the thousands of coaches worldwide who have begun this journey…and let it transform your life too!
Yes Marcia! I'm Ready To Get Started on the Path to Being a Successful Career Coach Now!
I understand I'm going to get your full home study course and all course materials for your Career Coach Training where I'll learn your career coaching models and coaching strategies, including:
-12 live 1.5 hour Certified Career Coach training sessions   $2400
-12 On Demand learning modules  $1200
-12 Implementation Guides  $ 197
-Your Coaching Brand: 5 modules of training in
branding and sales   $ 997
-Your personal Career Coaching text and study guide  $ 125
-Discover Your Life's Purpose Audio Program   $  97
-Marcia's Million Dollar Resource List  $  97
-More than 30 customizable forms in the Career Coaches Toolbox $497
-Private Facebook group and ongoing support  priceless!
TOTAL VALUE:      $5610
And I know I'm protected by your "Become a Coach" Guarantee.
Trainer/Consultant Grows Business 30% Per Year With Coaching
"Career coaching, whether for performance or professional growth—especially inside organizations—is truly the 'new training.' "Career management" is an increasingly important topic for individuals, and as workplace loyalty decreases, the need for career coaching increases. My individual coaching work has grown by at least 30% each year as career resilience continues to be the only "job security" in today's economy. Creating work I love, and helping clients do the same is a remarkable way to live my purpose!"
Your privacy is important to us – we will never share your personal information with anyone!

Legal Disclaimer: Every effort has been made to accurately represent our product and its potential. Any claims made of actual earnings or examples of actual results can be verified upon request. The testimonials and examples used are exceptional results, don't apply to the average purchaser and are not intended to represent or guarantee that anyone will achieve the same or similar results. Each individual's success depends on his or her background, dedication, desire and motivation. As with any business endeavor, there is an inherent risk of loss of capital and there is no guarantee that you will earn any money.
REFUND POLICY
Your satisfaction with your Coach Certification Program training, Product and Service is important to us. Yet, because of the extensive time, effort, preparation and care that goes into creating and/or providing our Coach Certification Program training, Products and Services, you acknowledge that we do not offer refunds of Coach Certification Program training for any portion of your payment (including Application Fees) for any of our Coach Certification Program trainings, Products, and Services.
Still Undecided?
Our staff are happy to answer any question about the training and we'll help you decide if it's right for you.

The 3 Simple Secrets to Using Career Coaching to Make You More Money and Give You More Free Time
Fill in the form below to receive your FREE Report!
Need Help?
We're available to speak and answer your questions
3139 W Holcombe Blvd #A31, Houston, TX 77025