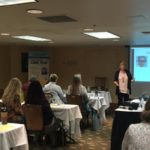 I remember when I was a young lawyer, had just awakened with the idea for my first book and a class I wanted to teach about it – and I didn't have the first clue about this thing called "marketing". ​​​​​​​So my first step was to find a mentor who was already doing what I wanted to do – become a seminar presenter and consultant (this was before coaching) – and...
read more
The 3 Simple Secrets to Using Career Coaching to Make You More Money and Give You More Free Time
Fill in the form below to receive your FREE Report!
Need Help?
We're available to speak and answer your questions
29030 SW Town Center Loop E., Suite 202-454, Wilsonville OR 97070